Reception of new members

Any new member ofACEIDD is accompanied during its first year by a member of the team,also by another member (your sponsor) business leader like you and involved as an active member in the association.
As soon as you join, this pair is at your disposal.
So you will have a contractor-sponsor for your entire first year atACEIDD, who is committed to:
1. facilitate your integration within the association,
2. to put you in contact with the other members of the ACEIDD's network,

3. refer you to one of the sectoral committees within the association.
To accelerate your integration, ACEIDD also plans to:
1. 2 meetings a year around the President and the sponsor-entrepreneurs,
2. specialized committee meetings with your sponsor-entrepreneur to share your expectations and discover other new members.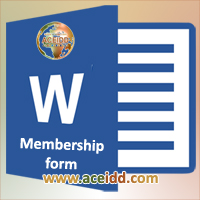 Membership form