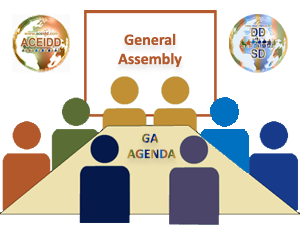 The General Aassembly:
The General Assembly of the association includes all the members of the association, up to date of their contribution and having been part of the association for at least 2 months. (Articles 9 and 17 of the statutes of Association) and (Article 19 of the Internal Regulations).
Important decisions of the minutes of ordinary and extraordinary meetings will be published on this page.